An All-In-One Leisure & Lifestyle Destination and the First Fully Integrated Mixed-Use Development in North-Eastern Thailand
Central Pattana and Centara Hotels & Resorts, Thailand's leading hotel operator, celebrated the grand opening of Centara Korat Hotel, its all-in-one leisure and lifestyle destination in the heart of the Northeast, continuing in its commitment to strengthening the local economy and setting new standards in Thailand's hotel industry.
Centara Korat is a multi-faceted hotel offering 217 rooms and suites designed to cater to the needs of every kind of traveller. From its convenient urban location to its contemporary rooftop pool, bar and Sky Garden, state-of-the-art fitness centre, signature restaurants – House of Kin, and wide range of meeting facilities, this stunning new landmark is ideal for families of all sizes and ages, business travellers, long-stay guests and MICE.
The grand opening event featured a spectacular show, including a live concert from a famous singer, Puifai Natapat, a light illumination and fireworks show on the hotel's breath-taking rooftop. Guests at the event included former deputy prime minister – Suwat Liptapanlop, the governor of Nakhon Ratchasima, top management from both Central Pattana and Centara Hotels & Resorts, top authorities and VIP from the province.
For more information about Centara Korat and to book your stay, please visit https://www.centarahotelsresorts.com/centara/cko.
To learn more about Centara, please visit www.centarahotelsresorts.com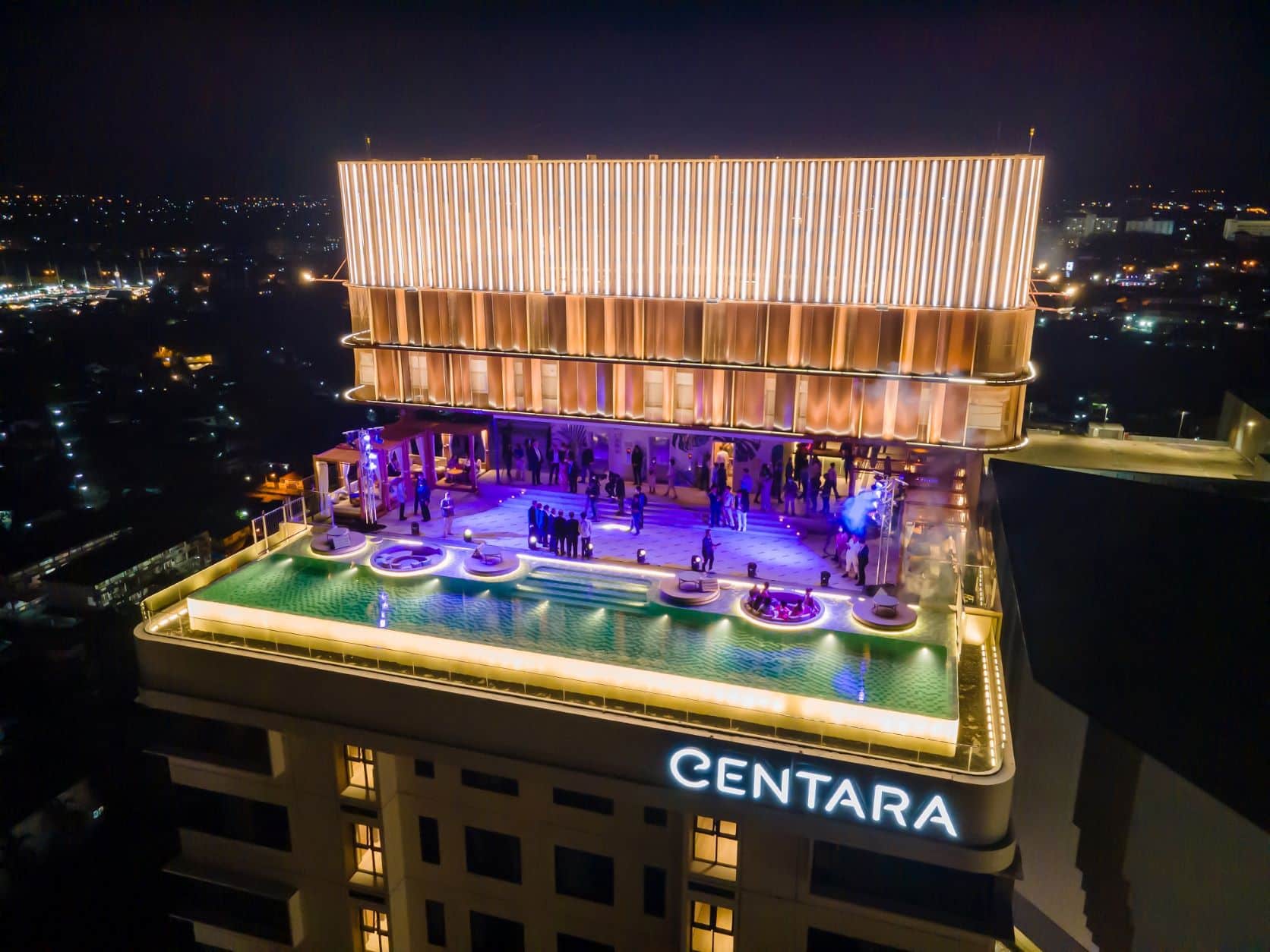 ข่าวประชาสัมพันธ์ถูกโพสต์ หรือเขียนขึ้นโดยเจ้าของข่าว ถูกโพสโดยบุคคลทั่วไป ในชื่อ: เซ็นทารา
ทางเวปไม่มีส่วนเกี่ยวข้องกับการเขียนข่าวหรือโพสต์ข่าวประชาสัมพันธ์ฉบับนี้ เว็บเป็นเพียงสื่อกลาง ที่เปิดให้เจ้าของข่าวประชาสัมพันธ์หรือตัวแทนโดยชอบธรรมได้โพสต์ด้วยตัวเอง