Article by: Marjet Andriesse, Senior Vice President and General Manager, Red Hat APAC
As we emerge from the pandemic, issues like inflation, geopolitical tensions, and disrupted supply chains are putting a damper on economic recovery. A report from the Kasikorn Research Center predicts that the economic outlook in 2023[1], Thai GDP will expand in the range of 3.2-4.2%, with the primary recession still coming from the recovery of the tourism sector. In comparison, exports tend to slow down in line with the global economy, even without looking at the global economic recession but more opportunities because there are many risk factors to monitor, including inflation, interest rate hikes and the economic slowdown of trading partners in many countries.
Enterprises today are walking a fine line. They need to plan and spend judiciously in the short-term to ensure profitability, while simultaneously taking big bets that will pay off in the long-term when we emerge from the bear market. In effect, organizations aren't just planning for 2023 but also for 2030!
A crucial question that businesses need to ask themselves is: What's Next?
What's next with respect to customer needs? What's next for product innovation? And what's next for the business as a whole?
While exploring this vast unknown is a daunting task, companies that can effectively cut through will be primed to emerge from the pandemic stronger and more resilient.
Technology – the great equalizer
In the short-term, technology has played the role of an enabler that kept businesses operating during the crisis by enabling remote work, agile business, and external digital engagement. In the long-term, organizations will need to leverage technology to underpin every single process, initiative or value chain as they journey to become the Future Enterprise.
Smart enterprises today will re-prioritizing to invest in digital-first customer engagements, process automation and augmentation, data and analytics, and agile DevOps drive innovation in new business and operating models.
As we move ahead, digital will be the equalizer that will fast-track organizations' path to recovery and lead Future Enterprises to be platform-enabled, ecosystem-centric, and innovation-driven.
Building a resilient business
The pace of change in Asia Pacific is both daunting and exciting. In the last few years, digital disruption has made nearly every industry sit up and re-evaluate their strategy.
The organizations that were already well into their digital transformation journey managed to overcome evolving challenges with greater efficiency and improved productivity. In addition, organizations with a reliable digital foundation were also able to minimize pandemic induced disruption.
Open source is crucial for building a digital foundation that will help organizations minimize such disruptions with improved resiliency and customer experience in the future.
CIMB Thai Bank Public Company Limited is one of the Thai organizations that has embraced Red Hat's open source solutions and platforms to help provide services with flexibility, scalability, and resiliency. These have enabled the bank to accomplish its vision of becoming the leading digital bank in ASEAN. While Kasikorn Bank, the leading digital bank in Thailand, with KBTG, the bank's IT arm, uses Red Hat's open source solutions to optimize core infrastructure and leverage open source platforms to streamline processes, reduce time to systems provision and deploy applications from three days to within a day, thereby accelerating delivery of new applications and features.
A resilient digital infrastructure the foundation of innovation
Future Enterprises need a modern digital infrastructure that is flexible, agile, and infinitely scalable to deliver digitally enabled products, services, and pervasive experiences.
According to IDC ICT Predictions[2], more and more enterprises in Asia are heading towards their digital-first state. By 2023, one in three companies will generate more than 30% of their revenues from digital products and services, as compared to 1 in 5 in 2020.
In order to achieve this state, it is essential that People, Processes and Technology be aligned. Open source can pave the way as the innovation driver as it brings together people with diverse experiences to work together to solve a common challenge and spark new ideas.
While the world is now firmly anchored in a digital-first economy, the economic and business outlook for the next few years remains highly fluid because of a growing range of global and macro economic challenges. An enterprise's success in the next 12-36 months will be defined by how well it navigates these crosswinds.
It's time to ask: What's next?
###
[1] https://www.kasikornresearch.com/th/analysis/k-econ/economy/Pages/KR-Press-19-12-22-pp.aspx [2] Source: IDC FutureScape: Worldwide Top ICT Predictions – Asia/Pacific (Excluding Japan) Implications, November 2021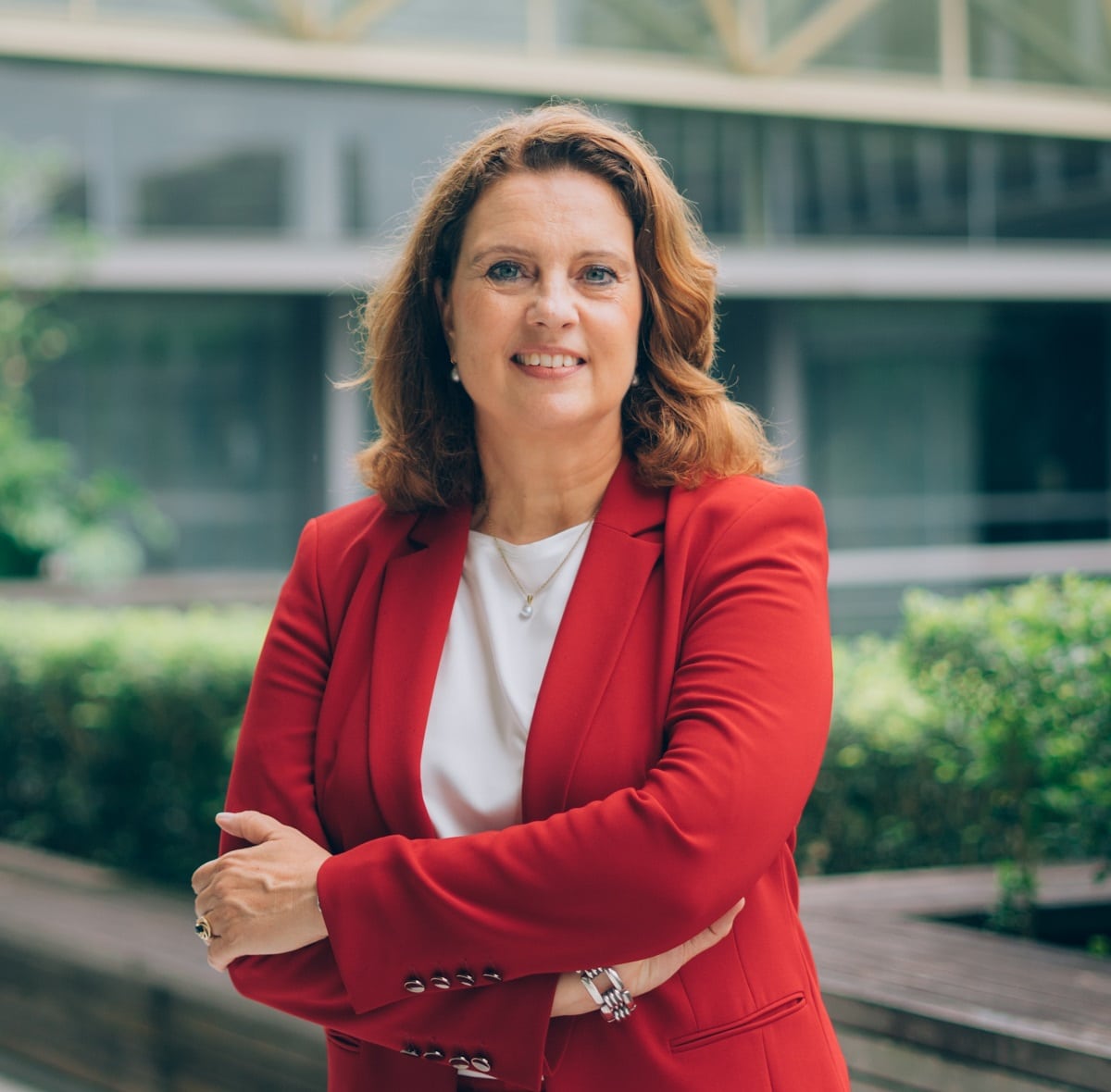 ข่าวประชาสัมพันธ์ถูกโพสต์ หรือเขียนขึ้นโดยเจ้าของข่าว ถูกโพสโดยบุคคลทั่วไป ในชื่อ: บริษัท เอฟเอคิว จำกัด
ทางเวปไม่มีส่วนเกี่ยวข้องกับการเขียนข่าวหรือโพสต์ข่าวประชาสัมพันธ์ฉบับนี้ เว็บเป็นเพียงสื่อกลาง ที่เปิดให้เจ้าของข่าวประชาสัมพันธ์หรือตัวแทนโดยชอบธรรมได้โพสต์ด้วยตัวเอง