Awards presented less than 18 months after Nutanix and Red Hat announced strategic partnership to deliver open hybrid multicloud solutions
Nutanix (NASDAQ: NTNX), a leader in hybrid multicloud computing, today announced it has been recognized as Top Independent Software Vendor Partner in APAC and Japan as part of the Red Hat Asia Pacific Partner Awards 2022.
The awards recognize Red Hat's commercial and public sector partners for their continued efforts to develop innovative solutions using Red Hat technologies to meet customer needs and improve business outcomes. The winners are selected based on their commitment to innovation, dedication to driving change with open source, and demonstration of collaborative and transparent working ecosystems.
"Nutanix has not only acted as a catalyst for customer success, it has been an important multiplier of enterprise open source by adopting Red Hat solutions, from emerging technologies to hybrid cloud infrastructure. In today's evolving marketplace, it is more important than ever to work openly and collaboratively to generate meaningful results for organizations throughout their cloud journey," said Andrew Habgood, Vice President, Partner Ecosystem, Red Hat APAC
For Nutanix, its focus is to simplify cloud complexity with an open, software-defined hybrid multicloud platform. The approach involves powering mission-critical applications and services for the world's most advanced organizations, and this enables them to put their workloads in the environments that make the most sense, whether private, public or hybrid clouds.
"We are honored to receive the award for Red Hat Top Independent Software Vendor Partner in APAC and Japan this year. Our collaboration has been successful because it brings together cloud-native solutions with the simplicity, flexibility and resilience of the Nutanix Cloud Platform. Together, we have been providing customers across the region and worldwide with a full stack platform. This enables them to more easily build, scale, and manage containerized and virtualized cloud-native applications in a hybrid multicloud environment," said Aaron White, VP & GM – APJ Sales, Nutanix.
"The partnership is a significant opportunity for Nutanix's customers in Thailand as Thai enterprises are accelerating transitions from traditional infrastructure to hybrid multicloud and cloud-native applications. Our partnership with Red Hat will enable customers to adapt and evolve their infrastructure and applications quickly and seamlessly, said Thawipong Anotaisinthawee, country manager, Nutanix Thailand.
###
About Nutanix
Nutanix is a global leader in cloud software and a pioneer in hyperconverged infrastructure solutions, making clouds invisible, freeing customers to focus on their business outcomes. Organizations around the world use Nutanix software to leverage a single platform to manage any app at any location for their hybrid multicloud environments. Learn more at www.nutanix.com or follow us on social media @nutanix.
© 2022 Nutanix, Inc. All rights reserved. Nutanix, the Nutanix logo, and all Nutanix product and service names mentioned herein are registered trademarks or unregistered trademarks of Nutanix, Inc. in the United States and other countries. Other brand names or marks mentioned herein are for identification purposes only and may be the trademarks of their respective holder(s). This release may contain links to external websites that are not part of Nutanix.com. Nutanix does not control these sites and disclaims all responsibility for the content or accuracy of any external site. Our decision to link to an external site should not be considered an endorsement of any content on such a site. Certain information contained in this press release may relate to or be based on studies, publications, surveys and other data obtained from third-party sources and our own internal estimates and research. While we believe these third-party studies, publications, surveys and other data are reliable as of the date of this press release, they have not independently verified, and we make no representation as to the adequacy, fairness, accuracy, or completeness of any information obtained from third-party sources.
This release may contain express and implied forward-looking statements, which are not historical facts and are instead based on our current expectations, estimates and beliefs. The accuracy of such statements involves risks and uncertainties and depends upon future events, including those that may be beyond our control, and actual results may differ materially and adversely from those anticipated or implied by such statements. Any forward-looking statements included herein speak only as of the date hereof and, except as required by law, we assume no obligation to update or otherwise revise any of such forward-looking statements to reflect subsequent events or circumstances.
Red Hat and the Red Hat logo are trademarks or registered trademarks of Red Hat, Inc. or its subsidiaries in the U.S. and other countries.
Media Contact
Napa Sudhiyannasophon
FAQ Co., Ltd.
Tel: 02 970 6051
Email: napa@pc-a.co.th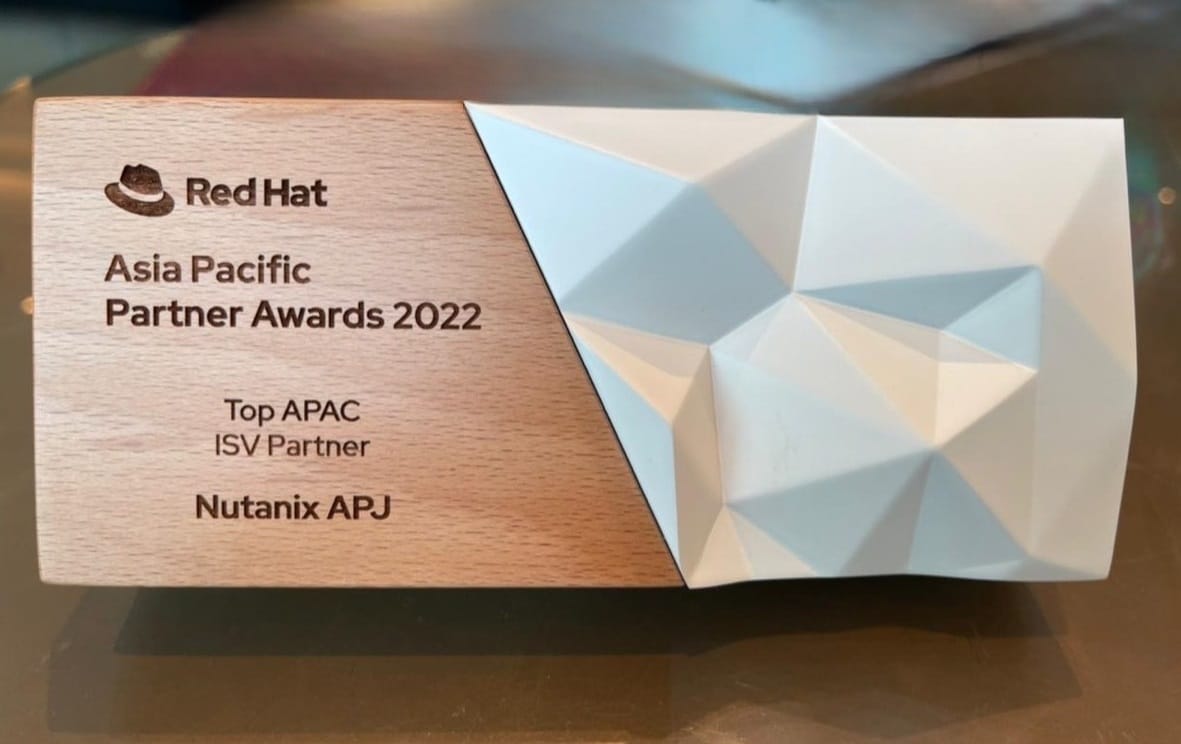 ข่าวประชาสัมพันธ์ถูกโพสต์ หรือเขียนขึ้นโดยเจ้าของข่าว ถูกโพสโดยบุคคลทั่วไป ในชื่อ: บริษัท เอฟเอคิว จำกัด
ทางเวปไม่มีส่วนเกี่ยวข้องกับการเขียนข่าวหรือโพสต์ข่าวประชาสัมพันธ์ฉบับนี้ เว็บเป็นเพียงสื่อกลาง ที่เปิดให้เจ้าของข่าวประชาสัมพันธ์หรือตัวแทนโดยชอบธรรมได้โพสต์ด้วยตัวเอง