Nutanix technology enables Micro Leasing to expand and help its customers be successful
Nutanix (NASDAQ: NTNX), a leader in hybrid multicloud computing, today said Micro Leasing PCL. used the Nutanix platform to modernize its datacenter, which enabled it to create a centralized environment to handle applications used by all of its branches across Thailand.
Micro Leasing PCL (MICRO:BKK) is listed on the Stock Exchange of Thailand and has almost 3 decades of expertise in used truck hire-purchase. It realizes the significance and necessity of incorporating technology to transform its operating procedures to tackle various challenges and embrace the digital age. It also strives to become a market leader offering a complete range of financial loan services by expanding its businesses and product offerings to support the company's growth and meet customer demands.
Mr. Preeda Iramaneerat, deputy managing director of Business Resources and Investment for Micro Leasing PCL said, "Because we are a financial institution offering hire-purchase services, we must adhere to stringent standards for operational reliability, timeliness, and transparency for all customer services and have robust security for customer data to comply with regulatory requirements.
"Therefore, we require high-performance, flexible, and efficient solutions that are scalable, can handle massive workloads, and provide our branches in 25 locations around the country with simultaneous access to our core applications. Our hire-purchase sales department also must be able to function seamlessly from anywhere, at any time, enhancing our professional image.
"We can confidently say Nutanix helps us meet every one of our needs."
Preeda also noted COVID-19 had presented an unexpected influx of challenges including opportunities to broaden Micro Leasing's services. The logistics industry became the fastest-growing segment during that time frame, so Micro Leasing seized on the opportunity to expand its offerings in that area. The new offerings include refinancing, loans, motorcycle hire-purchase, insurance brokers, and more. "We are able to be resilient during unexpected situations and achieve our goals because we have a long-term strategy to support technological changes today and in the future, which has included using Nutanix since 2018," he said.
Micro Leasing modernized the legacy infrastructure in its datacenter using Nutanix's hyperconverged infrastructure. Moreover, Nutanix solutions have enabled it to improve its programs and disaster recovery systems, including the virtual desktops that enable its employees to access the company operating system from anywhere, and centralize and simplify the management of its IT from any one of its branches nationwide.
Micro Leasing also aims to strengthen its IT through automation and cloud computing. Preeda said, "We are currently evaluating Nutanix's hybrid multicloud solution and expect to install it soon since we are confident it will enable us to utilize the performance and capabilities of the cloud with total efficiency and achieve the security needed to protect our customers' data."
Mr. Han Chon, MD Sales – ASEAN, at Nutanix, said, "Having our products and services chosen by Micro Leasing is a tremendous honor for Nutanix. Nutanix's hyperconverged infrastructure and our extensive solution suite are helping Micro Leasing achieve its current and future objectives".
"Our hybrid multicloud solution will also help Micro Leasing achieve its goals of embracing private and public clouds. Moreover, it will enable them to develop innovative businesses and customer services, both online and offline, across multiple platforms in a short time with safety and stability."
About Micro Leasing
Micro Leasing Public Company Limited has been an expert in the hire-purchase financing for used trucks for nearly three decades and has secured ISO27001 certification for international information security standards. The company has been publicly listed on the Stock Exchange of Thailand since 2020. With a vision and concentration on business strategies, the company aims to capitalize on technological advances to produce innovations that will strengthen its growth foundation and enable it to become a market leader in a complete range of total financial loan service providers.
About Nutanix
Nutanix is a global leader in cloud software and a pioneer in hyperconverged infrastructure solutions, making clouds invisible, and freeing customers to focus on their business outcomes. Organizations around the world use Nutanix software to leverage a single platform to manage any app at any location for their hybrid multicloud environments. Learn more at www.nutanix.com or follow us on social media @nutanix.
© 2022 Nutanix, Inc. All rights reserved. Nutanix, the Nutanix logo, and all Nutanix product and service names mentioned herein are registered trademarks or unregistered trademarks of Nutanix, Inc. in the United States and other countries. Other brand names or marks mentioned herein are for identification purposes only and may be the trademarks of their respective holder(s). This release may contain links to external websites that are not part of Nutanix.com. Nutanix does not control these sites and disclaims all responsibility for the content or accuracy of any external site. Our decision to link to an external site should not be considered an endorsement of any content on such a site. Certain information contained in this press release may relate to or be based on studies, publications, surveys and other data obtained from third-party sources and our own internal estimates and research. While we believe these third-party studies, publications, surveys and other data are reliable as of the date of this press release, they have not independently verified, and we make no representation as to the adequacy, fairness, accuracy, or completeness of any information obtained from third-party sources.
This release may contain express and implied forward-looking statements, which are not historical facts and are instead based on our current expectations, estimates and beliefs. The accuracy of such statements involves risks and uncertainties and depends upon future events, including those that may be beyond our control, and actual results may differ materially and adversely from those anticipated or implied by such statements. Any forward-looking statements included herein speak only as of the date hereof and, except as required by law, we assume no obligation to update or otherwise revise any of such forward-looking statements to reflect subsequent events or circumstances.
Media Contact
Napa Sudhiyannasophon
FAQ Co., Ltd., Tel: 02 970 6051, Email: napa@pc-a.co.th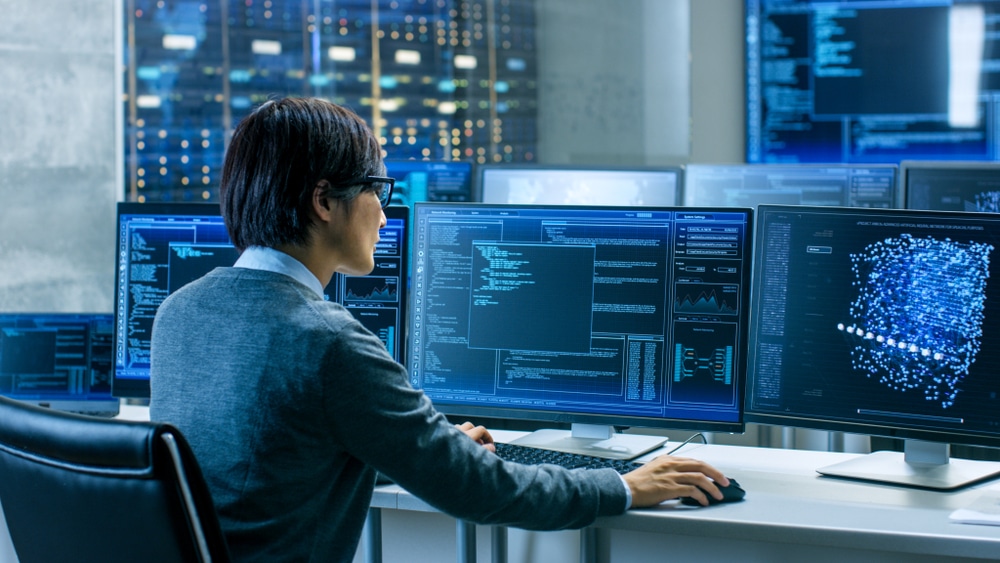 ข่าวประชาสัมพันธ์ถูกโพสต์ หรือเขียนขึ้นโดยเจ้าของข่าว ถูกโพสโดยบุคคลทั่วไป ในชื่อ: บริษัท เอฟเอคิว จำกัด
ทางเวปไม่มีส่วนเกี่ยวข้องกับการเขียนข่าวหรือโพสต์ข่าวประชาสัมพันธ์ฉบับนี้ เว็บเป็นเพียงสื่อกลาง ที่เปิดให้เจ้าของข่าวประชาสัมพันธ์หรือตัวแทนโดยชอบธรรมได้โพสต์ด้วยตัวเอง