ManpowerGroup Thailand Unveils Strategies to Support
What Today's Workers Want – From Striving to Thriving at Work
based on five key findings – flexibility, leadership rules, thriving, family friendly future, and fighting burnout
The world of work has irrevocably changed. People don't just want to survive, they want to thrive – and they are prepared to resign instantly if it turns out that the work does not suit their lifestyles and way of living leading to a case of extremely short supply of talent. Apart from fair wages and stability deemed important by workers, in this day and age, employees expect more from their working lives, and from their employers. Well-being, both emotional and physical, is now firmly front and center when it comes to workers' priorities. Employers need to listen, rethink and act to attract and retain talent in the most competitive labor market in living memory. They must build a work environment that suits workers and become aware of the changing mindsets of today's "manpower" who do not necessarily choose organizations for their reputation but for their willingness to provide happiness and life balance for employees at the workplace.
Ms. Lilly Ngamtrakulpanit, Country Manager Thailand, ManpowerGroup, said, "According to the mindsets of the current workforce, thriving at work means being empowered to grow, nurturing mental fitness and physical well-being, finding meaning and purpose in their work, and defining success for themselves, which is in line with the analysis derived from a recent research titled "What Workers Want to Thrive" conducted by ManpowerGroup in partnership with Thrive Global, leading behavior change technology company. Over 5,000 frontline, corporate, and call center workers, as well as job seekers, across five countries (Australia, France, Italy, United Kingdom, and United States) responded to "what it means to thrive at work" survey; and the five key findings to help employers turn insights into action to ensure both organizations and individuals alike are resilient and primed to succeed are as follows: –
1. Pushing the Flexibility Frontier: Work life for most people have gone through a drastic change during the past two years. Employees want alternative choices and more independence in working remotely or being allowed to use a hybrid method which is a combination of working at the office and working from home. 93% of all people now see flexibility as important to their working lives; 64% want to switch to a four-day work week (compressed hours, full effort, full pay); 45% want to choose start and end times; 35% want to choose where they work (workplace or home) – based on their daily needs; and 18% or almost one fifth of workers would work a four-day work week for less pay to achieve better balance.
2. Rewriting the Rules of Leadership: Workers' expectations of what they want from their jobs, and their lives, have changed dramatically. This is transforming the relationship between employees and business leaders. To ensure work is net positive for their people, leaders need to give more: flexibility; autonomy; physical and mental well-being support; trust; coaching; and development. 79% of employees want to work with people they get along with and trust; 75% want feel motivated about the work they do; 74% want a supportive manager; 71% want a leader they can trust; 70% want to find meaning in their daily work; and 64% want to know their work contributes positively to society.
3. Thriving – The How To… The COVID-19 pandemic has significantly impacted the working lives especially of women. It was reported that women also experienced higher levels of burnout than men. For organizations to succeed at a time where labor is scarce, employers must commit to closing the gender representation gap across all levels. By offering both men and women the flexibility they need to thrive, employers will have access to the widest pool to source and retain the best talent. Companies with more women in leadership roles also perform better. Nevertheless what each gender wants is different as discovered in the top five findings of "What Women and Men Want": – 1. Working with colleagues they trust (women 82% / men 77%); 2. Having a supportive manager (women 77% / men 71%); 3. Meaningful work (women 73% / men 69%); 4. Working for organizations that share their values (women 69% / men 65%); 5. Managing mental fitness (women 60% / men 54%).
4. Forging Family Friendly Future: Having experienced the collision of work, school, and home life over the past two years, many have re-evaluated their lives and priorities and are demanding change. Parents have left their jobs in greater numbers than non-parents. In the wake of the pandemic, many are more tuned into the importance of balance, well-being, acceptance and belonging at work – and the need for support from employers for both mental and physical health. Flexibility in choosing when they start and finish work is a key factor. At work 75% want career progression and 74% choose Meaningful work. As for support to stay healthy 56% want access to physical fitness resources and 54% want healthy food options at work. Parents are asking for employers' support to better redress the balance of home/working lives to enable them to thrive. Employers need to cater for what workers want for themselves and their families. A thriving workforce means giving parents the support they need to manage uncertain times with less stress.
5. Fighting Burnout, Building Mental Fitness: Companies need to take into consideration how to protect and prevent burnout among the workforce and at the same time support their mental well-being and provide opportunities to build mental fitness The focus is prevention versus cure. Today 38% of the workforce goes through stress; 32% pre-pandemic; and 42% peak-pandemic. 25% of workers want more mental health support from employers to protect agains burnout. Up to 42% of young employees are experiencing greater feelings of being overwhelmed. They are, however, more likely to open up and discuss mental well-being at work, and to seek out the resources they need from employers.
"Working in today's world and amid the changing business directions, companies need to rethink and reimagine their normal business practices and rules within the organization, be it a matter of increasing flexibility, changing leadership roles, supporting employees' families, protecting workers from burnout and actively helping to build physical fitness and mental well-being in order to provide an ideal work-life balance, and more importantly, to enable companies retain talent amid current, intensive competition in the labor market," said Ms. Lilly in conclusion.
For more information about "What Workers Want to Thrive" research and analysis, please check out https://go.manpowergroup.com/whatworkerswant or if you are seeking talent and innovative workforce solutions to provide organizations with skilled talent while finding meaningful, sustainable employment for people across a wide range of industries and skills, please call tel. 02 171 2399 or email: recruitmentthailand@manpower.co.th or check out
https://www.manpowerthailand.com/th and all social media platforms.
About ManpowerGroup Thailand
ManpowerGroup Thailand is a wholly owned subsidiary of ManpowerGroup. Established in March 1998, it is a leading provider of solutions and insights for a wide range of industries in Thailand. There is a total of 6 offices in Thailand: Silom, Sathorn, Bangna, Cholburi, Songkhla and Lampoon. The company provides an all-encompassing service including Executive Recruitment, Permanent Recruitment, Temporary & Contract Recruitment, Outsourcing, Payroll Outsourcing, Visa & Work Permit, Outplacement as well as Japanese Service.
For more information, please check out www.manpowerthailand.com or call 02 171 2399.
About Experis®
Experis® is a global leader in IT professional resourcing, permanent recruitment, project solutions and managed services specializing in Business Transformation, Cloud and Infrastructure, Digital Workspace, Enterprise Applications, and Cybersecurity. As a digital transformation and acute skills shortages in tech continue unabated, Experis® delivers talent with the powerful combination of in-demand technical skills together with the soft skills that are critical for business success. Through Experis® Academy, we work with a broad range of technical schools and universities to design and deliver curriculum for in-demand skills that can be immediately applied on the job. Experis® is part of the ManpowerGroup family of brands, which also includes Manpower and Talent Solutions. To learn more, visit www.Experis.com.
About ManpowerGroup
ManpowerGroup® (NYSE: MAN), the leading global workforce solutions company, helps organizations transform in a fast-changing world of work by sourcing, assessing, developing and managing the talent that enables them to win. We develop innovative solutions for hundreds of thousands of organizations every year, providing them with skilled talent while finding meaningful, sustainable employment for millions of people across a wide range of industries and skills. Our expert family of brands – Manpower, Experis® and Talent Solutions – creates substantially more value for candidates and clients across more than 75 countries and territories and has done so for over 70 years. We are recognized consistently for our diversity – as a best place to work for Women, Inclusion, Equality and Disability and in 2022 ManpowerGroup was named one of the World's Most Ethical Companies for the 13th year – all confirming our position as the brand of choice for in-demand talent. For more information, visit www.manpowergroup.com.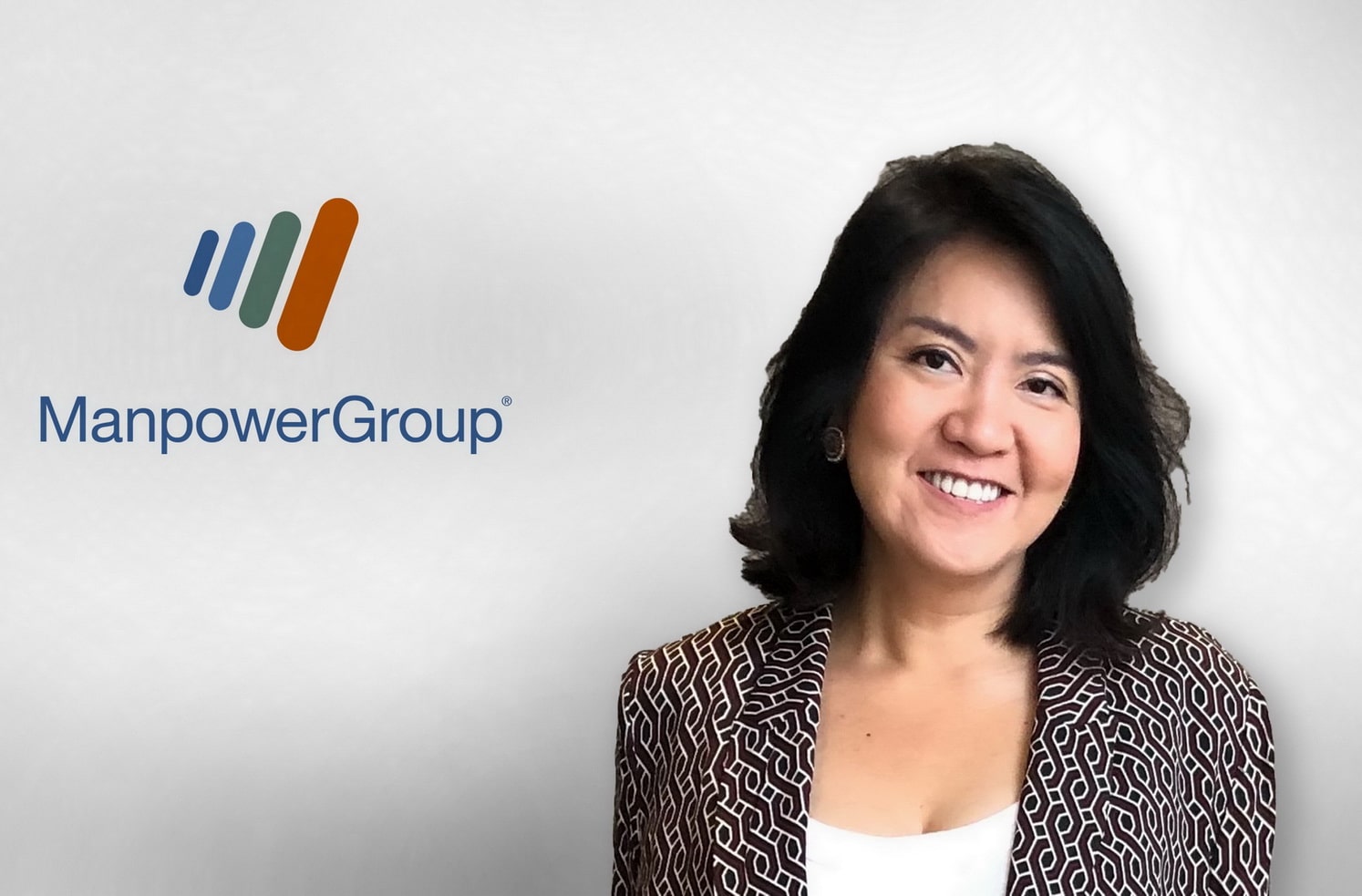 ข่าวประชาสัมพันธ์ถูกโพสต์ หรือเขียนขึ้นโดยเจ้าของข่าว ถูกโพสโดยบุคคลทั่วไป ในชื่อ: ManpowerGroup Thailand
ทางเวปไม่มีส่วนเกี่ยวข้องกับการเขียนข่าวหรือโพสต์ข่าวประชาสัมพันธ์ฉบับนี้ เว็บเป็นเพียงสื่อกลาง ที่เปิดให้เจ้าของข่าวประชาสัมพันธ์หรือตัวแทนโดยชอบธรรมได้โพสต์ด้วยตัวเอง