The "S" in ESG (Environmental, Social and Governance) is a critical focus of ManpowerGroup Talent Solutions Brand: The employee experience and how people feel about their company from their first touch to their last day is key to driving talent sustainability
The world and the workplace are evolving quickly. The fabric of many companies has been altered by a convergence of new demands, from the disruption of COVID-19, the changes needed to avert serious climate issues, and the balance of building workforces with diversity, equity, inclusion and belonging. To meet these challenges, businesses must work to create a vital, sustainable ecosystem for talent that applies a Net Zero approach to their workforce.
As a leader in innovative workforce solutions, ManpowerGroup Talent Solutions, one of ManpowerGroup's expert brand solutions, has developed a maturity framework applying the Net Zero talent approach to help clients measure, improve and track their talent practices, recognizing that organizations find themselves in different stages on the journey to talent sustainability. The Talent Sustainability Quotient (TSQ) gives businesses the insights they need to effectively benchmark their talent practices in a sustainable way and can be used to help companies deliver this across their workforce.
Ms Lilly Ngamtrakulpanit, Country Manager Thailand, ManpowerGroup, disclosed, "Throughout more than 70 years of service, ManpowerGroup takes pride in being a part of human lives, to stand by and contribute substantially in creating value for candidates and organizations around the globe. We strongly believe that "Manpower" is a significant force that drives success in businesses as well as in contributing towards a better world. Therefore, a sustainable business goes hand in hand with responsibility for the environment and society and the improvement of human lives, which is in accordance with ManpowerGroup's key policy upheld by ManpowerGroup's Chief Executive Officer Jonas Prising together with more than 90 other CEOs of large multinational organizations who had signed an open letter to the world's leaders in the lead-up to COP26, the United Nations Climate Change Conference held in Glasgow in 2021. The letter committed leaders to accelerating the race to Net Zero emissions, and to doing more together to create a better world for people today and for generations to come. This pledge is just an example of how business across the world are increasingly focusing on environmental, social and governance (ESG) issues."
The Talent Sustainability Framework developed by ManpowerGroup Talent Solutions, is designed to help businesses respond to the challenges facing their workforce and equips Human Resources leaders with the insights and solutions they need so that they can develop a strategic plan for the sustainable management of their talent. The Talent Sustainability Quotient (TSQ) provides a way to benchmark their maturity for key talent practices in order to prioritize investment and effort in areas that will yield the highest value. The TSQ enables a holistic approach, so that Human Resources leaders can implement solutions that not only address the challenge on the surface, but also get to the core of the problem and identify the interventions needed to create a sustainable talent ecosystem.
To make the workforce sustainable, a company needs a complete picture of its talent and talent needs. To achieve this, the Talent Sustainability Framework tracks three domains, each with six dimensions that are critical enablers of building a sustainable, talent-centric organization. The domains are: –
1. Acquiring & Hiring Talent to Accelerate Time to Productivity: With 69% of employers globally unable to access the talent they need, organizations need to ensure their brand and sourcing practices provide frictionless candidate experiences that enable them to stand out and engage employees from the first touch to their last day.
2. Engaging & Evolving Talent to Create a Higher-skilled Workforce at an Optimum Cost: The World Economic Forum estimates that one billion people will need to be upskilled by 2025. Organizations need to ensure that the investments they make in upskilling are focused on the right people who are engaged and want to stay. If they do, businesses can encourage good people to stay longer. Through active career development, organizations can help employees to be more effective and achieve more throughout their time with the company. Three in four workers (74%) who plan to stay for longer than two years have undergone career coaching.
3. Improve Culture, Retention & Belonging by Transforming Leaders: Leaders set the culture for an organization. ManpowerGroup's own 'What Workers Want' research shows that people want to be proud of who they work for. Nearly nine out of ten (86%) of millennials would consider taking a pay cut to work at a company whose mission and values align with their own.
In conclusion, ManpowerGroup Talent Solutions, in the course of the ManpowerGroup journey to Net Zero, is committed to helping clients become more sustainable, help them create sustainable talent ecosystems where environmental, social and governance (ESG) issues are aligned, and a sustainable approach is applied to their most valued resource: people.
For more information or should you be interested in utilising the services of ManpowerGroup Thailand, please contact tel.02 171 2399; www.manpowergroup.com/sustainability or www.talentsustainabilityquotient.com or https://www.manpowerthailand.com/th or
Email: recruitmentthailand@manpower.co.th and all other social media platforms.
About ManpowerGroup Thailand
ManpowerGroup Thailand is a wholly owned subsidiary of ManpowerGroup. Established in March 1998, it is a leading provider of solutions and insights for a wide range of industries in Thailand. There is a total of 6 offices in Thailand: Silom, Sathorn, Bangna, Cholburi, Songkhla and Lampoon. The company provides an all-encompassing service including Executive Recruitment, Permanent Recruitment, Temporary & Contract Recruitment, Outsourcing, Payroll Outsourcing, Visa & Work Permit, Outplacement as well as Japanese Service.
For more information, please check out www.manpowerthailand.com or call 02 171 2399.
About ManpowerGroup Talent Solutions
Talent Solutions is one of ManpowerGroup's family of expert brands and a leader in innovative workforce solutions. Focus is on providing consultations and helping to optimize talent strategies amidst technological disruption and growing talent shortages for organizations around the globe; and helping organizations transform the way they source, manage and develop their workforces to ensure they have the right talent today, and for the future. With expertise in career management, Talent Solutions provides global, integrated data-driven solutions across the talent lifecycle from talent attraction and acquisition, to implementation of upskilling/reskilling and development, and retention at scale.
About ManpowerGroup
ManpowerGroup® (NYSE: MAN), the leading global workforce solutions company, helps organizations transform in a fast-changing world of work by sourcing, assessing, developing and managing the talent that enables them to win. We develop innovative solutions for hundreds of thousands of organizations every year, providing them with skilled talent while finding meaningful, sustainable employment for millions of people across a wide range of industries and skills.
Our expert family of brands – Manpower, Experis® and Talent Solutions – creates substantially more value for candidates and clients across more than 75 countries and territories and has done so for over 70 years. We are recognized consistently for our diversity – as a best place to work for Women, Inclusion, Equality and Disability. In 2022 ManpowerGroup was named one of the World's Most Ethical Companies for the 13th year; and listed as one of Fortune's Most Admired Companies for the 20th year, confirming our position as the brand of choice for in-demand talent. For more information, visit www.manpowergroup.com.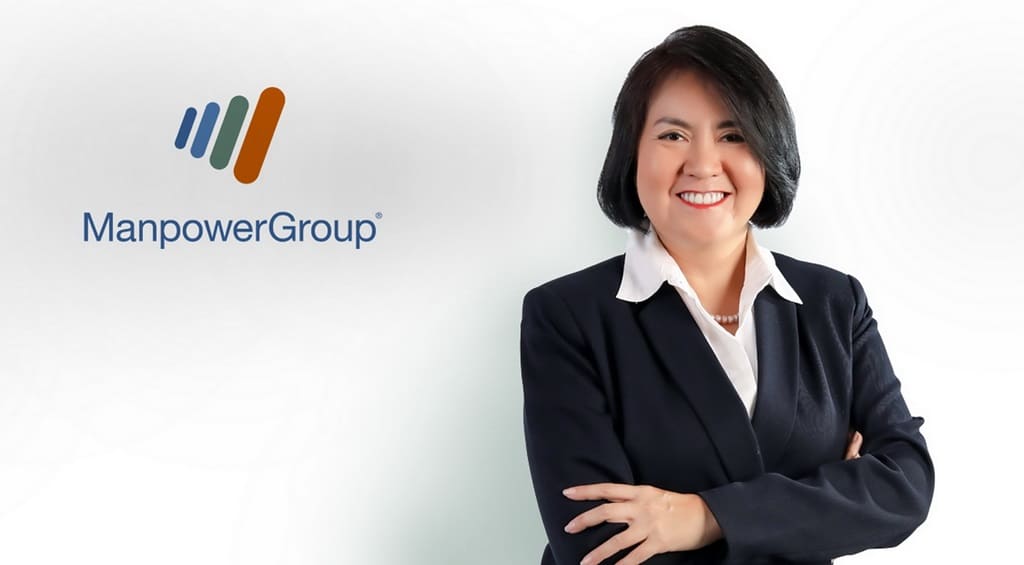 ข่าวประชาสัมพันธ์ถูกโพสต์ หรือเขียนขึ้นโดยเจ้าของข่าว ถูกโพสโดยบุคคลทั่วไป ในชื่อ: ManpowerGroup Thailand
ทางเวปไม่มีส่วนเกี่ยวข้องกับการเขียนข่าวหรือโพสต์ข่าวประชาสัมพันธ์ฉบับนี้ เว็บเป็นเพียงสื่อกลาง ที่เปิดให้เจ้าของข่าวประชาสัมพันธ์หรือตัวแทนโดยชอบธรรมได้โพสต์ด้วยตัวเอง