Blockchain Technology is an encrypted database shared by several parties in a distributed network. It is a fact that blockchain technology has already been used in multiple industries as a means of storing data. To illustrate, the data on the blockchain cannot be imitated due to the consensus protocol called "Smart Contract". Several industries implemented blockchain technology, which could demonstrate several real use cases in the digital era.
CANDEE is the application developed by three involved parties which are Honda Automobile (Thailand) Company Limited, Bitkub Blockchain Technology Company Limited, and the Faculty of Medical Technology Mahidol University. The concept of the CANDEE application stems from the time banking method, which people can record their time spent doing good deeds for others and society before exchanging for rewards by using Social Token, Company Token, Fit Token, and Heart Token.
For this launch, it is the first time for the personnel of the Faculty of Medical Technology, Mahidol University to learn and use all of the features, making them live healthily with positive societal changes. In the future, the application will focus on expanding the use cases to a larger community to create a positive impact and encourage users to do good deeds for others.
Follow for more news and updates of Bitkub Chain
Website: https://www.bitkubchain.com/
Facebook: https://www.facebook.com/bitkubchainofficial
Medium: https://medium.com/bitkubchain
Twitter: https://twitter.com/bitkubchain
Discord: https://discord.gg/WkJ6j279
Telegram: https://t.me/+jiM6dAP5cxUzZTM1
Candee Application
Website: https://www.candee.co.th
And Faculty of Medical Technology, Mahidol University (MUMT)
Facebook: https://www.facebook.com/MedTechMU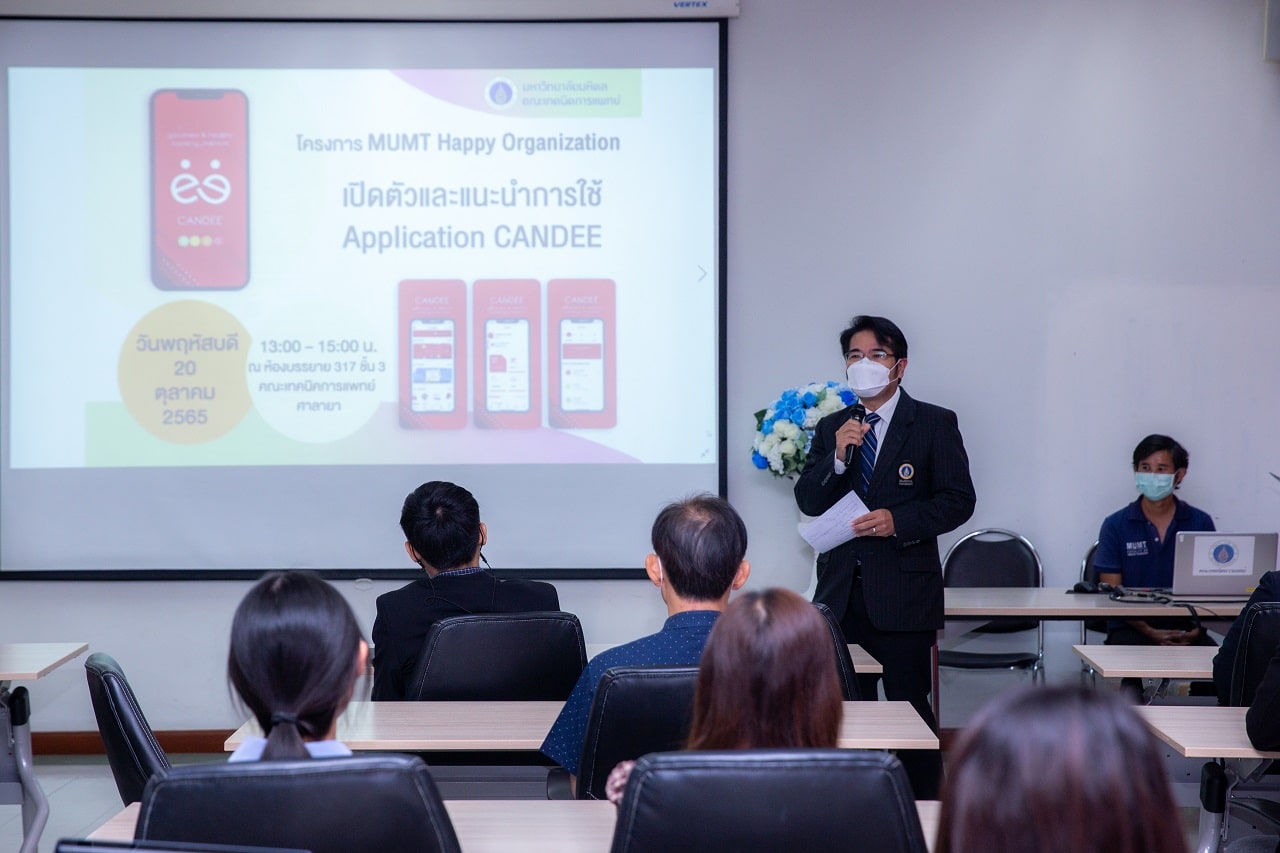 ข่าวประชาสัมพันธ์ถูกโพสต์ หรือเขียนขึ้นโดยเจ้าของข่าว ถูกโพสโดยบุคคลทั่วไป ในชื่อ: PR_888
ทางเวปไม่มีส่วนเกี่ยวข้องกับการเขียนข่าวหรือโพสต์ข่าวประชาสัมพันธ์ฉบับนี้ เว็บเป็นเพียงสื่อกลาง ที่เปิดให้เจ้าของข่าวประชาสัมพันธ์หรือตัวแทนโดยชอบธรรมได้โพสต์ด้วยตัวเอง